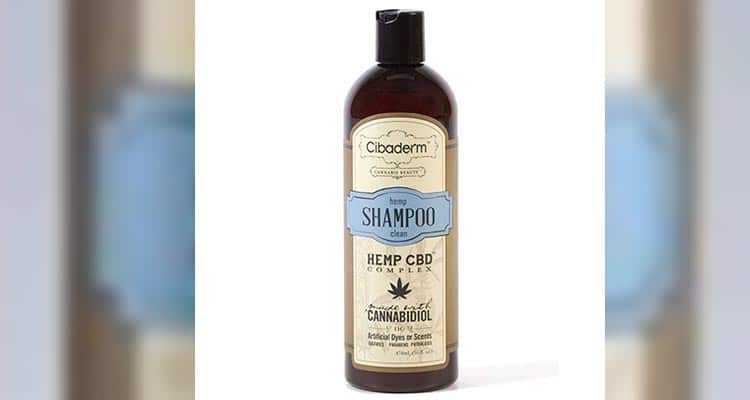 CBD Infused Shampoo
This is one of our favorite CBD enriched personal care products in the market today.
Before we get into the product, it's important to understand why CBD shampoos are better than off-the-shelf brands.
Many of the shampoos that you see in the stores are not all-natural and contain a lot of preservatives that are hidden under a mixture of fragrance additives.
So, in a lot of ways, you are forcing these toxins into your hair and drying out your scalp.
This is exactly what a hemp infused shampoo does not do.
Each bottle of Cibaderm's shampoo (they also make conditioners, body washes and more) are made with high quality ingredients.
We would never try pronouncing the essential oils in each bottle (e.g. disodium lauryl sulfosuccinate and cocamidopropyl hydroxysultaine) but digging into the origin of the contents, many ingredients are derived from Eastern herbs and medicines and all have some sort of healing property.
Though these oils are mainly for skin treatment, many of the oils also have added benefits to your overall well-being too.
In addition to these wonderful characteristics, it's important to mention that every bottle is all-natural and no artificial ingredients.  They tried very hard to accomplish this but have done a great job!
Because it's mixed with all the essential oils mentioned above, it really gives off an amazing aroma and leaves your scalp feeling cool and refreshed after each use.
So how do you use it?
It's actually no different than you would normally do it.
And, because the CBD shampoo is so gentle on your skin, you can use it a couple times a day.
Give it a shot.  We know you'll love it!

Natural ingredients makes this product a must try.  It smells great and leaves your scalp feeling cool and refreshed.  Best of yet, it's gentle on your skin so you can use as much (or little) as you want.