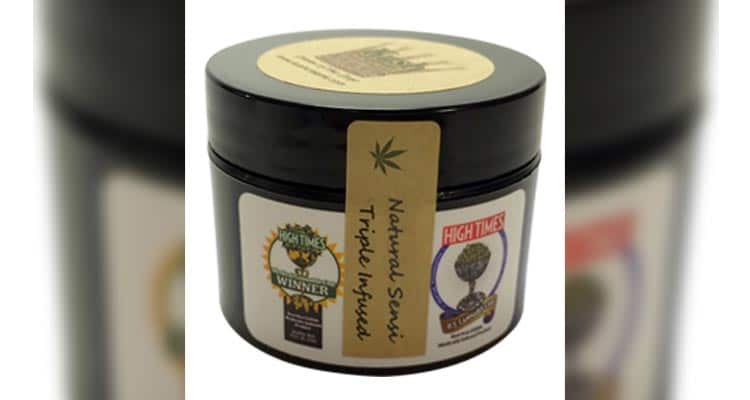 Product Overview
The Kush Creams Natural Sensi is a hemp-infused Washington-made topical cream. This miracle salve is the ultimate go-to cream for people suffering from a
wide variety of ailments. Indeed Natural Sensi is accredited for its use in the treatment of Eczema.
It is a product of Kush creams who pride themselves for producing quality topical creams that are all infused with Emu Oil; it is the only oil that is able to penetrate down to the epidermal layer of your skin.
The sheer number of ailments treatable with Natural Sensi are so many that we first thought it was some kind of mixup; we had to email their customer support just to confirm this.
Why We Like It
What can we say?
Natural Sensi is a real workhorse or better still a jack of all trade and master of all.
There are various reasons why this product is one of Kush Cream's most popular and the best cannabinoid infused topical cream in our collection. We especially like how fast Natural Sensi works to relieve muscle aches and joint pains as well as the fact that it is great for healthy skin. The price tag on this product has reasonable price that corresponds with the size of the jar.
Product Benefits
1. Treats a wide range of ailments including: Tattoo prep and aftercare, Rheumatoid Arthritis, Bug bites, Eczema, Psoriasis, MS, Osteoarthritis, Pinched nerves, Fibromyalgia, Deep muscle pain, Migraines, Restless Leg Syndrome, Anxiety and Stress, Backaches, Scar restoration, MRSA, Burn aftercare, Gout, Skin rashes, Acne, Toothache.
2. The product is hypoallergic and best for people with sensitive skin.
3. Contains Emu oil which can permeate the subdermal layer of your skin.
4. Perfect for asthmatic folks since it is completely unscented.
5. Product works fast and exactly as advertised.
6. Does not leave your clothes or skin all greasy.
7. All of Natural Sensi's ingredients are natural and organic.
Take Away
Honestly, we had to look and think very hard to find a drawback in the near perfect Kush Creams Natural Sensi: we could only think of one.
Because Natural Sensi is unscented, it might not fit the bill for people who prefer using scented oils.