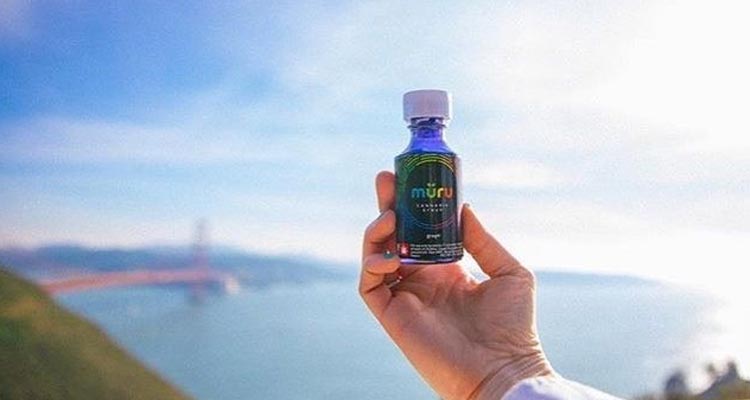 Anybody looking to experience the most from using CBD products should try out Muru cannamixers.
Unlike the conventional CBD products which are strictly fat-soluble, Muru provides a better alternative through the manufacture of water-soluble cannabis extract syrup that is more effective for use. This CBD syrup enhances the absorption of the CBD into your system, bringing about quick results while delivering an efficient product with an amazing flavor.
How It's Made
The manufacturers of cannamixers use a combination of pure ingredients and subject them to a high quality controlled industry process to come up with the most trusted product for your CBD supplement needs.
The ingredients used to make Muru THC CannaMixers – Grape Flavor include:
• THC extracts (non-GMO)
• Vegetable glycerin (non-GMO)
• 100% Natural prebiotic fiber
• Natural grape flavoring
• Purple coloring with cabbage, grape, and beet concentrates
Usage
The main reason Muru cannamixers are the leading brand is their reputation for purity.
The use of 100% natural products in the recipe without the inclusion of any deadly chemical additives assures customers that their health is carefully considered. Other competing products make use of methylparaben- a chemical with dire health consequences such as the development of cancerous tissues and negative effects on the endocrine system.
Customers also praise Muru thc syrup for its efficiency that comes as a result of the following attributes o the product:
• Dissolves in blood easily making for faster transportation throughout the body
• Quickly absorbed in all membranes in the gut to bring faster results
• Fast relief from its quick action
• A higher level of absorption compared to other products
Benefits
Muru cannabimixers provide a fast, more efficient method to get CBD into your system which relieves a variety of health conditions including:
• Alcoholism
• Insomnia
• Nausea
• Chronic Pain
• Stroke
• Cancer
• PTSD, etc.
Overview
The only aspect about that some customers have pointed out to be a negative is the price of $20 which is slightly high.  That said, people who have had the chance to use this product are praising how fast and efficient it is in providing relief to pain and other physical challenges without making them feel intoxicated.