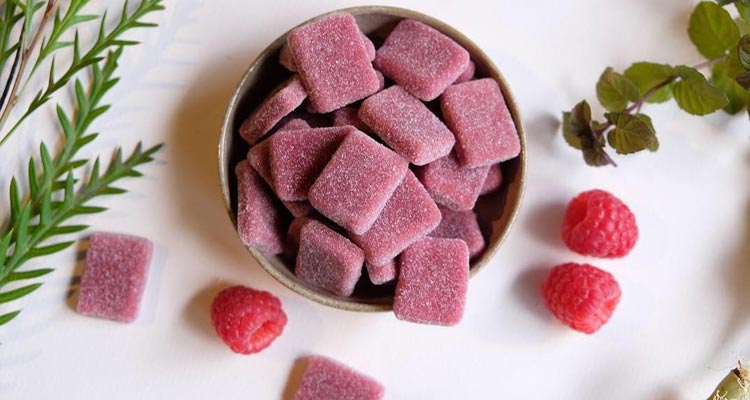 You wouldn't know that the WYLD CBD gummies were infused with cannabis if no one told you.  That said, if you did know that they were edibles, you could point out the slight aftertaste behind the juicy raspberry flavor.
This doesn't take away from the fact that the gummies taste exactly like a raspberry – somewhere between a green and red grape, but sweeter.
Each gummy contains about 25mg of THC from an indica plant, with 4 pieces per box.  So, depending on your tolerance, one box could last a good amount of time.  Also, the packaging of these treats makes it easier to gift and travel with.
Summary
Overall, we liked the portions and the juicy flavors.  One member of the team liked the taste so much that they let the gummy dissolve in their mouth (a great way for edibles to take its effect more quickly).  Otherwise, chew these fruity morsels like you would with your favorite candy and you'll start feeling relaxed 30 minutes afterwards.
Pro Tip
We are featuring the raspberry flavor in this review, but we love everything on WYLD's edible menu.